AtomOrbit Launches TeamFusion for Microsoft SharePoint
WEBINAR:
On-demand webcast
How to Boost Database Development Productivity on Linux, Docker, and Kubernetes with Microsoft SQL Server 2017 REGISTER >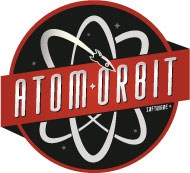 TeamFusion was created to provide a solution for two major hurdles in SharePoint usage -- a device agnostic feature-rich user experience from any size device and a ground breaking immersive user experience. TeamFusion uses highly responsive HTML5 so that the user experience is uniquely tailored for mobile phones of all sizes, tablets and desktops. All of this is done with device agnostic browser standards making it feel like a native app but without plugins or anything to install on the device. TeamFusion provides an immersive user dashboard which seamlessly blends together SharePoint data like Announcements, Lists, Calendars, Blogs and Events right alongside non-SharePoint business data from legacy on-premises or cloud-based sources. The TeamFusion vision is to be the BYOD platform for end user business productivity to help customers maximize their SharePoint investment. Our roadmap includes support for Microsoft's enterprise social products including Dynamics, Office 365 and Yammer. Read the full Press Release here.